While building the first benches, Mr. "Capitão", a resident of Trafaria and a retired fisherman guided the interlacing of the ropes and executed the knots. The construction of the benches had the participation of the local community and a group of volunteers.
The rope refers to the roots of this fishing community, the sea and the fishing nets.
During the construction of the first chair the structure of the arms was changed following the opinions of the residents and volunteers involved in the project. The arms were changed to maximize comfort. The blue climbing rope provides a high degree of comfort.
---
Dimensions
Height: 85 cm
Width: 62 cm
Depth: 56 cm
Components
Material: planed wood pine, dynamic climbing rope.
Treatment: clear acrylic varnish
Colour: natural (wood), blue (rope)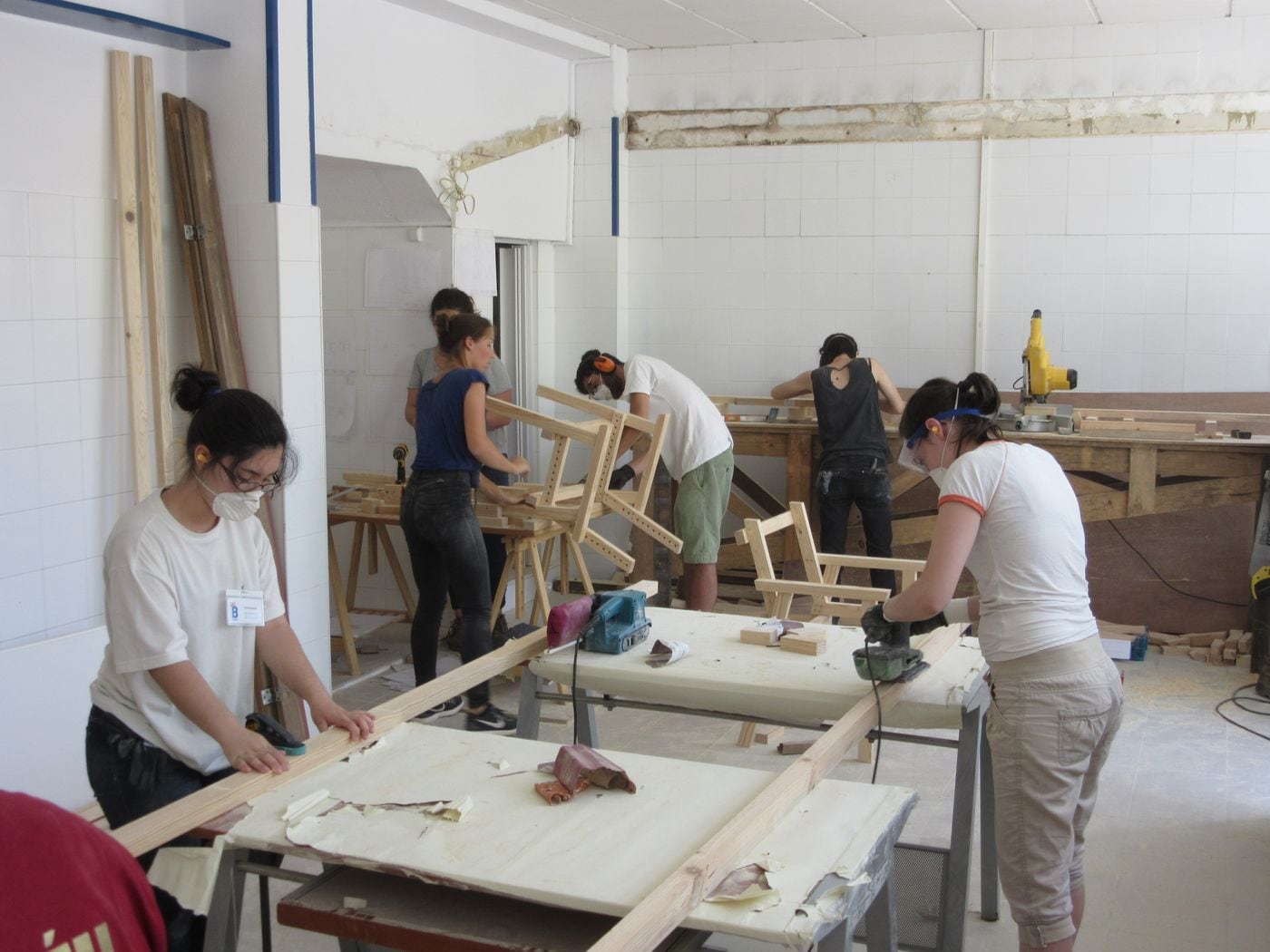 ---
This item was designed for "ESPAÇO DE LEITURA" – Reading and Activities space, Trafaria Library, 2015